Meet Us
Meet Canadian Photographers Chris & Samara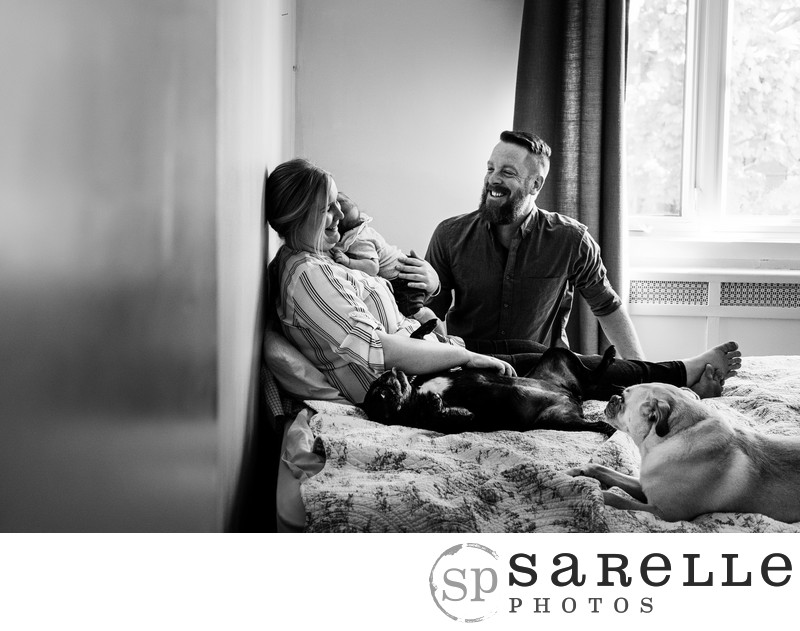 We're Chris and Samara! New parents to that little new human you may notice in the picture with us, Ezra. Long time parents to those two weird furry creatures, Soya & Tofu. Married to each other, together for what has felt like forever.
We are going on 10 plus years of storytelling with Sarelle Photos. We can't help but geek out over the big moments in life, and we're sure you feel the same way! We pride ourselves on being the first resource you can turn to and the last one you'll worry about when it comes to your big moments.
Samara is the brains of the operations. She's always got a list in hand and never misses a moment. Upon graduating with a degree in Photography in 2007 and having over 200 weddings under her belt she founded Sarelle Photos.
Chris has worn many different hats in his life, including exploring the world through his lens. He joined Samara running Sarelle Photos in 2009. It is because of his outgoing, creative, free spirit and fun lifestyle that gives Sarelle Photos that certain edge you can only find in creative photography.
Together we are always looking to connect with new or past couples and families who share a love of photography.